We are your gate to CEE in Real Estate
Our offer of real estate investment solutions covers a wide range of mutual funds for retail and institutional investors that are interested in gaining exposure to real estate in Czech Republic, Poland, Austria and Slovakia. We are committed to delivering attractive yield with reasonable level of risk.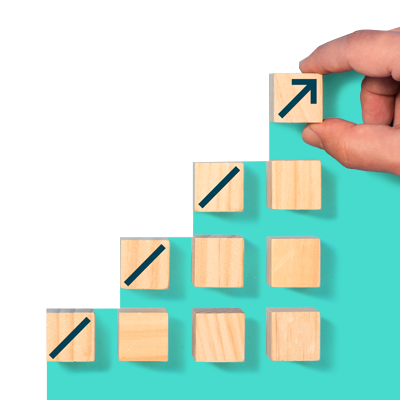 Our currently offered funds for qualified investors (365.invest Equity FKI fund and KLM real estate fund) represent two members of our family of five real estate mutual funds under management of 365.invest.
These two funds, set up in 2021 and 2017 respectively, are designed primarily for institutional investors or high net worth individuals and take advantage of substantial internal seed capital possibilities, long experience and proven track record of mutual funds managed by 365.invest.
Real estate funds under management of 365.invest:
1st fund Realitný – established in 2007 for retail clients with the NAV 1000M € *
2rd KLM real estate fund – founded in 2017 for institutional investors with the NAV 31M € *
3th 365.invest Capital FKI fund – established in 2021 for retail clients with the NAV 31M € *
4th 365.invest Equity FKI fund - founded in 2021 for institutional investors with the NAV 80M € *
Targeted NAV - within 1 year - 200M € - within 3 years - 500M €
* As of May 31, 2023
Depository

Bookkeping + reporting

[In English]




Audit [In English]

Tax DD [In English]

Legal DD [In English]

Asset & Property

management

Various Partners

Valuation [In English]

Construction companies

(development)

Various Partners

Financing banks

(external debt)
For Qualified Investors
365.invest Equity FKI fund
About the fund
perpetual fund initially targeting Gross Asset Value of € 500 million with committed seed capital from 365.invest funds in amount of € 100 million (€ 20 million already invested)
investment strategy lies in equity financing of various real estate projects (mainly retail parks, logistics and residential) together with an external bank financing (usually with the leverage 70 % of the loan to cost - LTC)
targeted lifecycle of real estate projects is up to 5 years thanks to participating in the early development stage or exiting investment phase via put option (ability to sell at a certain point in the future)
7,73% 📈
Return since inception *
(3,41% p.a.)
*(as of August 31, 2023)
For Qualified Investors
About the fund
Fund for qualified investors designed with a successful and experienced Slovak developer KLM real estate (developing since 2003) focusing mainly on development of retail parks and other types of assets (logistic parks and residential properties)
perpetual fund targeting developing retail parks in Slovakia and Czech Republic initially targeting Gross Asset Value of € 230 million with committed seed capital from

365.Invest funds in amount of € 65 million (€ 18 million already invested);
KLM real estate in amount of € 15 million (€ 2 million already invested);

investment strategy is a combination of development financing and investment in income generating RE projects – portfolio of retail parks in SK and CZ;
34,42% 📈
Return since inception *
(4,71% p.a.)
*(as of August 31, 2023)
Additional information for investors